New information from the Nigeria police indicates that the main suspect in the April bombing of the Nyanya Bus station in Abuja, Aminu Sadiq Ogwuche was not arraigned by the police on terrorism charges.
As  the plot to impeach President Goodluck Jonathan thickens, members of the House of Representatives
Nigeria's minister for petroleum recourse and minerals, Mrs Diezani Alison-Madueke was has been elected
The Inspector General of Police, Suleiman Abba, on Wednesday declared that the Speaker of the House
Two female suicide bombers a few hours ago hit the locality of the busy Maiduguri market
The two count charge of terrorism leveled against the suspected mastermind of the April 12 bombing,
The Federal Government intends to cut subsidies on petroleum products by half next year after sharp falls
A group of political thugs on Sunday brought mayhem on the South-West local government area of Ibadan
The Chadian President, Idriss Déby has been named as a sympathizer and sponsor of the Violent Islamic sect
DSS operatives and soldiers operating with the code-name MESA on Saturday morning invaded
The embattled Speaker of Ekiti State House of Assembly, Hon Adewale Omirin, has been impeached.
The Nigeria Football Federation has promised the Super Eagles will bounce back from the failure to qualify
Speaker of the House of Representatives, Aminu Tambuwal on Tuesday announced his decision to shelve
 A bomber who attempted to blow up a motor park in Gombe state on Tuesday afternoon was set ablaze
 Justice Mahmud Mohamed has been confirmed as the new Chief Justice of Nigeria after being vetted
The Super Eagles Wednesday clash with the Bafana Bafana of South Africa will be played like a cup final
Gabriel Suswan, the Benue State Governor narrowly escaped death on Saturday afternoon as he traveled
Brother to former EFCC chairman, Nuhu Ribadu has reportedly escaped from his captors five days after
A military helicopter on routine security patrol crashed at about 10pm Thursday night near the Federal
It's decided, finally, after long runs of thrill and waiting, and Equatorial Guinea has accepted to host
Aminu Waziri Tambuwal, Speaker of the House of Representatives on Thursday collected the APC
A combined team of soldiers, hunters, and members of the civilian JTF Wednesday, launched a special operation
Mali scrambled Wednesday to prevent a major Ebola epidemic after the death of an Islamic cleric
The Nigeria Police says it will no longer tolerate "accidental discharge" from its officers.
A suspected female suicide bomber on this afternoon died while detonating a bomb hidden in her body
The Nigeria Police Force has taken into consideration the basic rights of the citizens, and decided to include
The Cable News Network popularly referred to as CNN has turned down advert placements from Nigerian
President Goodluck Jonathan, on Tuesday morning, threw caution to the wind as he walked freely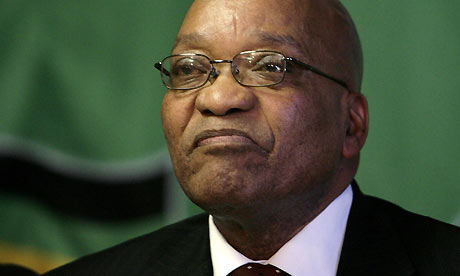 The South African police is currently investigating a $24 million state-funded upgrade of President Jacob