The long awaited ministerial nomination list from President Muhammadu Buhari has finally been made public.
According to football investigator and researcher Muyiwa Lawal, Vincent Enyeama has been booted
The Nigerian government has signed a $2.3bn assistance agreement with the United States.
Former Minister of Petroleum Resources Mrs Diezani Alison-Madueke is to be arraigned in London
Defense Headquarters (DHQ) broke the news on the internet that a mid-level financier of terrorist sect,
Former President Goodluck Jonathan has branded Nasir el-Rufai, governor of Kaduna state, a 'liar'
Following the arrest of Nigeria's former Petroleum Minister in London, inside sources at the
The Association of Fulani Chiefs have denied involvement in the kidnap of Chief Olu Falae.
The National Assembly is currently working on more immunity clauses for the heads of the three
The Vatican, on Saturday, fired a senior priest, Krzysztof Charamsa, who publicly came out as gay on the eve
Former Minister of Petroleum Resources, Diezani Alison Madueke, was on Friday arrested
A Twitter user, Chima Okoro, on Thursday, October 1st, predicted the coordinated terrorist attacks
Emir of Kano, Alhaji Muhammad Sanusi II, has recommended that Nigerian Muslims should skip
The former INEC chairman, Professor Attahiru Jega, has received two international awards for his role in the 2015
The First three Nigerian citizens where among the dignitaries present at Nigeria's 55th Independence Day
The Emir of Kano, Muhammadu Sanusi Lamido II on Friday held a meeting with Saudi Arabia's
A 43-year-old engineer from Bayelsa state working for the Bayelsa State Water Board, drank a highly toxic
Immigrations have denied playing any part in the process that led an ISIS leader in Lebanon receiving a visa
President Muhammadu Buhari on Tuesday in New York confirmed himself as minister of petroleum.
Multiple female suicide bombers, yesterday evening, sneaked into Sageri, Ajilari and other communities
The Muslim Rights Concern has called on the Government to immediately return the Arabic Ajami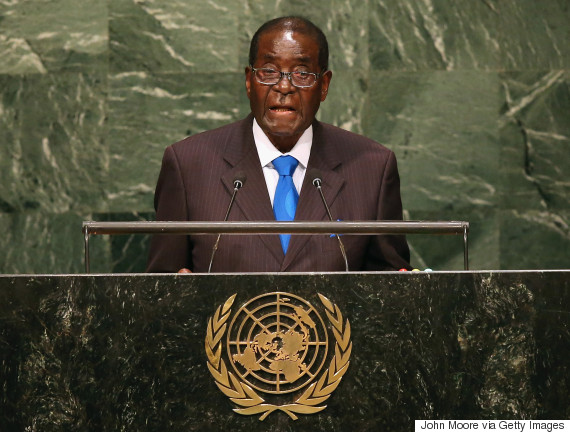 Zimbabwean president Robert Mugabe yesterday took his anti-gay campaign to the UN General Assembly
It has come to light barely a week after Chief Olu Falae's release that there was no daring rescue by the police.
The campaign team of Timipre Sylva, APC governorship aspirant for the December 5 election in Bayelsa State,
Sepp Blatter says he will not stand down as FIFA President despite Swiss investigators opening
Inspector Samuel Timothy, has been sentenced to death by hanging after being found guilty of fatally shooting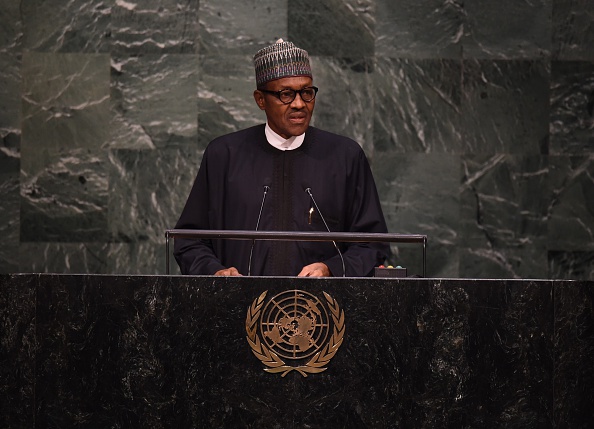 The Nigerian mission inexplicably messed up the itinerary of President Muhammadu Buhari
A grandmother, whose name is yet to be ascertained is in police custody for dumping the corpse
NASA on Monday announced the results of a new study showing that salty liquid water flows seasonally