7 people have been confirmed dead in a Nigerian Air Force plane crash which occurred at about 6:45AM on Saturday
The State Security Service has disrupted a spying network for Boko Haram at the Nnamdi Azikiwe
The Chadian government has sentenced to death the master mind of the June suicide attack in Ndjamena,
The Nigeria National Petroleum Corporation has announced the shutdown of operations
The Borno Ministry of Health on Friday said that over 500 cases of Diarrhea and vomiting
ACP Olabisi Alofe Kolawole is the first female police officer to be appointed as National Police spokesperson.
After three months of being in office without key appointments, President Buhari has finally
The NDLEA on Thursday said it had apprehended another employee of Arik Air, Ikechukwu Chibuzor
INEC officials who appeared before the Delta state Election tribunal on August 26th, told members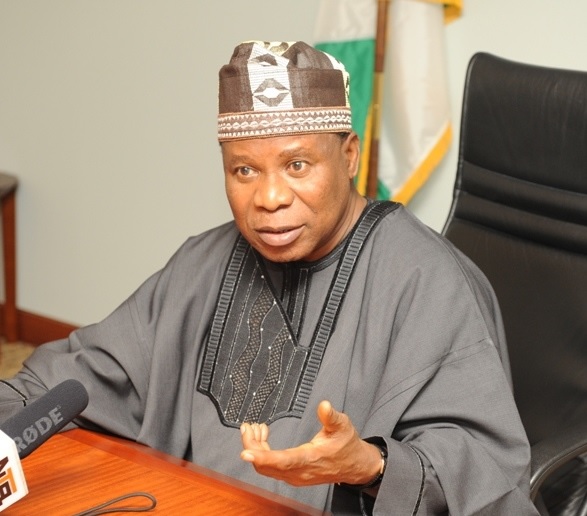 Nigeria's Ambassador and Head of Missions in the United States is dead. He died on Thursday in a hospital
The Senate Committee on Ethics, Privileges and Public Petition has received documents tended
The ongoing construction of The Second Niger Bridge may be suspended until the integrity
There are fears that this 25-year-old Ghanaian graduate Nazir Nortei Alema has joined the Islamic State in Syria.
The National Universities Commission has released a list of illegal degree awarding institutions operating in
Military Generals who have served in one capacity or another in the procurement of armaments
The National Drug Law Enforcement Agency has launched an investigation into the activities of Arik
Three robbery suspects have escaped from a police cell in Pen Cinema Police Division, Lagos on Sunday.
Africa's richest man, on Monday lost N140 billion following intense pressure of global markets

Presiddnt Muhammadu Buhari has accepted an invitation by the United Nation's Secretary
Plateau State Governor Simon Lalong yesterday met President Muhammadu Buhari on the suspension
The chief matron of the Lagos State House of Assembly was on Monday found dead on the floor
The Nigerian Government has directed the Nigeria Immigration Service to retrieve all valid
After a petition by Mr. George Uboh who alleged that the EFCC chairman, Ibrahim Lamorde,
The Nigerian Air Force says it has Intercepted and destroyed two trailers suspected
Oil price crashed even lower at the weekend, threatening the 2015 budget and fiscal plan.
Over 2,500 soldiers who were dismissed or asked to withdraw from service for refusing to fight
United Nation's Secretary General arrived at the Nnamdi Azikiwe International airport late Sunday afternoon,
Leopold Angong Oben has collapsed and died during a game in Cameroon's Professional Football league.
Mrs Omogbene Adeborile, the the mother-in-law to Oba Fredrick Obateru-Akinruntan, the Olugbo